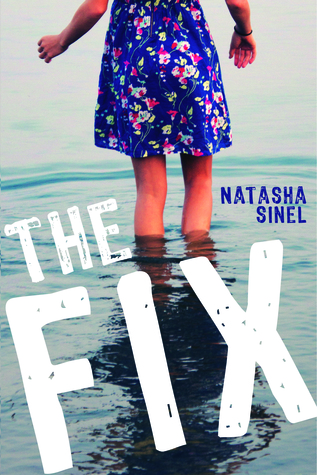 The Fix by Natasha Sinel
September 1, 2015 from Sky Pony Press
---
At the same time devastating and hopeful, THE FIX tells the story of sometimes bad-girl Macy Lyons and her journey of self-discovery and awakening, friendship and honesty.
Macy meets the mysterious Sebastian at a party, and the next day he disappears. When Macy finds out Sebastian has been checked into the Behavioral Health center at the local hospital, she decides to visit – and neither teen's life will ever be the same. An undeniable connection forms between them, one that neither teen can ignore despite the whirlwind of change happening to each of them. They help each other face their fears, their faults, and the deep truths that no one ever wants to share, and in the end, they find a fix – together.
With authentic writing and a solid plot, THE FIX is a strong debut novel from a great new voice in YA. The characters are complex and likable, and their stories will keep you turning the pages and wanting to know more. Keep a box of tissues handy, as this is definitely a tearjerker – in the worst and best kinds of ways.
The verdict: A strong contemporary debut about truth, love, and finding your own fixes when life gets rough.