With so many incredible contemporary books out this year, I wanted to highlight my favorites. These are the best YA debuts of the year, and books you should be reading or adding to your to-read list!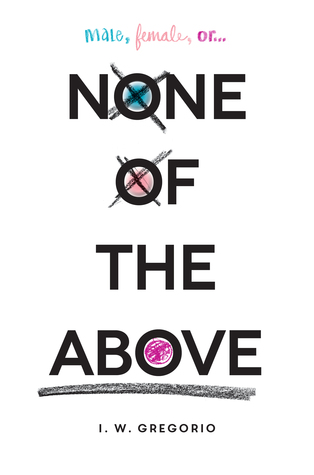 NONE OF THE ABOVE is a fantastic contemporary debut novel by a strong writer and expert in the medical field. Gregorio is a force to be reckoned with – her seemingly effortless prose will capture readers' attention and keep them enthralled all the way to the last page.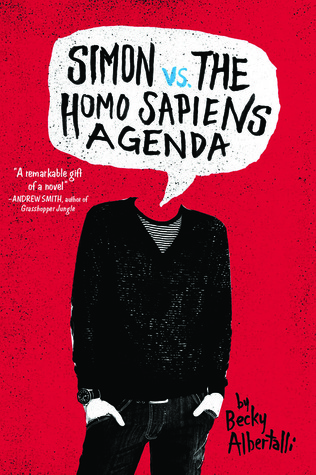 Simon Spiers is a little bit of a mess. What is a boy to do when a complete stranger discovers the emails you wrote to your secret, anonymous, online boyfriend? Try to deal with the blackmail, and generally mess up your life – sounds like a great plan. SIMON VS. THE HOMO SAPIENS AGENDA is an incredibly authentic and heartfelt debut novel that follows Simon through his junior year of high school. Romance, parties, angst, drama club, and many conversations in a Waffle House are in store for readers. Simon Spier's junior year of high school is a fantastic and funny adventure reminiscent of Andrew Smith's WINGER. Highly recommended for readers looking for a heartfelt slice-of-life romance.
Incredibly written and complex storytelling couple with deep characters and thrilling adventures makes this debut one-of-a-kind. Mim struggles with the loss of her mother, who moved away, her dad making a new home with her stepmother, and her own mental health issues as she traverses the Midwest. Strong writing and clever storytelling complete this impressive debut.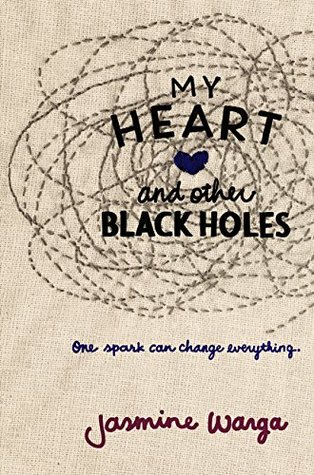 Jasmine Warga's debut is a very well written look at the real effects of depression on teens. A heartfelt story with authentic writing and a lot of feelings, this is a book full of real issues and a whole lot of hope.
Imagine if the world was going to end in 2 months. All those imminent disaster by comet exploding the Earth? It's actually going to happen. Suddenly, Seattle is in turmoil, chaos reigns, and 4 teenagers with tenuous connections suddenly become connected. This is the story of their connections, their attempts not only to survive, but to thrive in the little time they have left. This is a novel that everyone is going to be talking about, and if they're not yet – they will be once the movie is in production. The novel will also be released with an accompanying album, since the author is a talented musician. Adults and teens alike will fall for this novel, and I hope it creates connections between the readers. I think when people finish it, they'll all look up and wonder about their own purpose in the world.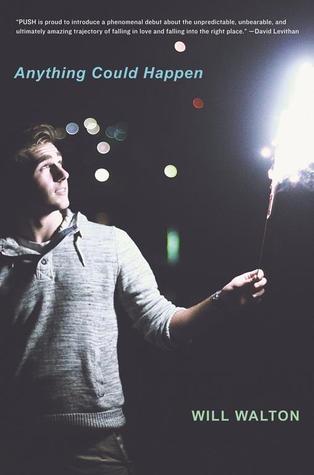 Tretch is in love with his best friend, and he doesn't know what to do about it. Not only that, the bookstore girl crushing on him becomes his date to the New Year's dance, and his best friend gets a girlfriend. How does Tretch deal? With Ellie Goulding's Halcyon on repeat, Tretch dances his way through lies, bullying, and awkward situations, and I loved every minute of it. ANYTHING COULD HAPPEN is a powerful debut novel about being true to who you are. There is so much hope in Tretch's world. He never gives up, and that combined with the support he gets from friends and family is simply unbelievable. I wish I had this book as a teenager, and I want to share it with every teenager I know. A powerful story of self-discovery and empowerment. ANYTHING COULD HAPPEN will warm the hearts of readers.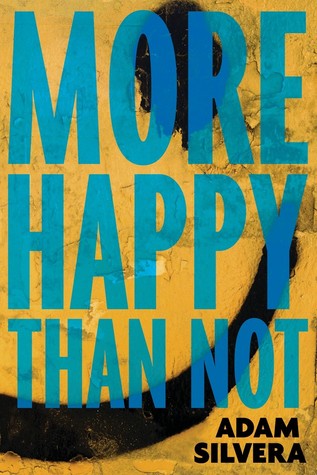 MORE HAPPY THAN THOUGHT is a powerhouse of a YA debut that will crumple your heart and make your soul soar, all in the same chapter. The writing is very good, driven by Aaron's strong and captivating voice. While I wanted a little more connection to Aaron in the first half of the novel, I got that connection later on, once the secrets and twists come to light. The near-future setting is so very authentic, yet fascinating in its nuanced differences. The story is also incredibly contemporary – it isn't quite sci-fi and isn't quite your typical realistic novel. With powerful, sucker-punch moments and tearful, soul-searching questions, MORE HAPPY THAN NOT is quite possibly the best debut novel of the year.